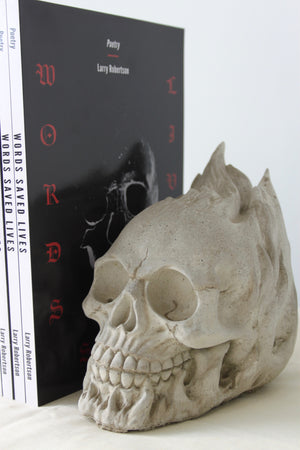 Words Saved Lives Poetry Book by Larry Robertson - Limited Edition
***Limited First Edition*** These first edition copies are signed. 
This is the first book by African-American poet Larry Robertson. He's selected 50 works from hundreds of poems that he has written over the past decade. He views poetry as a form of therapy that allows both the writer and the reader to find clarity and a greater sense of understanding during life's greatest challenges. He covers topics ranging from finding and losing love, family relationships, social and racial injustice, religion and ultimately finding purpose in life. In his own words, these poems saved his life. He created this book in hopes that others will be inspired to create art that will bring meaning, purpose and joy to their lives. 
Soft-cover
100+ pages 
Designed and printed in USA