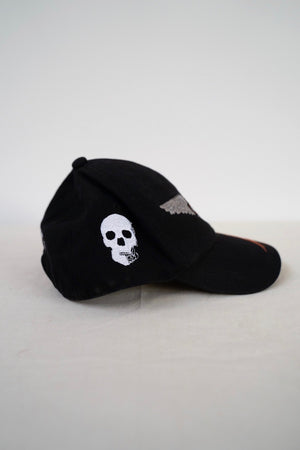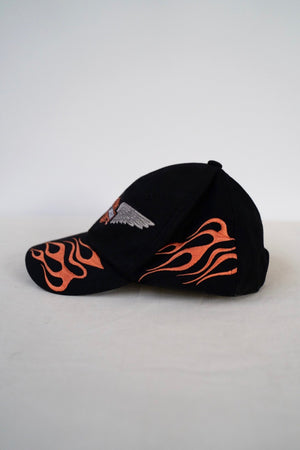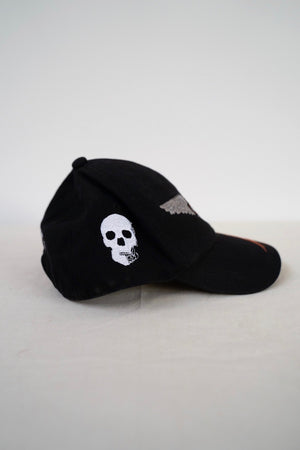 WSL x Harley Davidson "Fire Wing" Hat
Words Saved Lives brand and collection poet/designer Larry Robertson draws inspiration from his love for motorcycle, hotrod and racing culture. He grew up attending monster truck rallies and demolition derbies. Over the course of more than a year, vintage hats have been carefully curated to reinforce and expand on the current WSL collection. Vintage is consistently used in WSL collection pieces wherever possible to encourage everyone to reuse, reduce and recycle. Customization is highly recommended so add your own patches and pins to these hats!  
This 1/1 vintage Harley Davidson hat has been customized with the addition of the Words Saved Lives signature embroidered skull, the year "2020" and "WSL" lettering. 
One Size Fits All